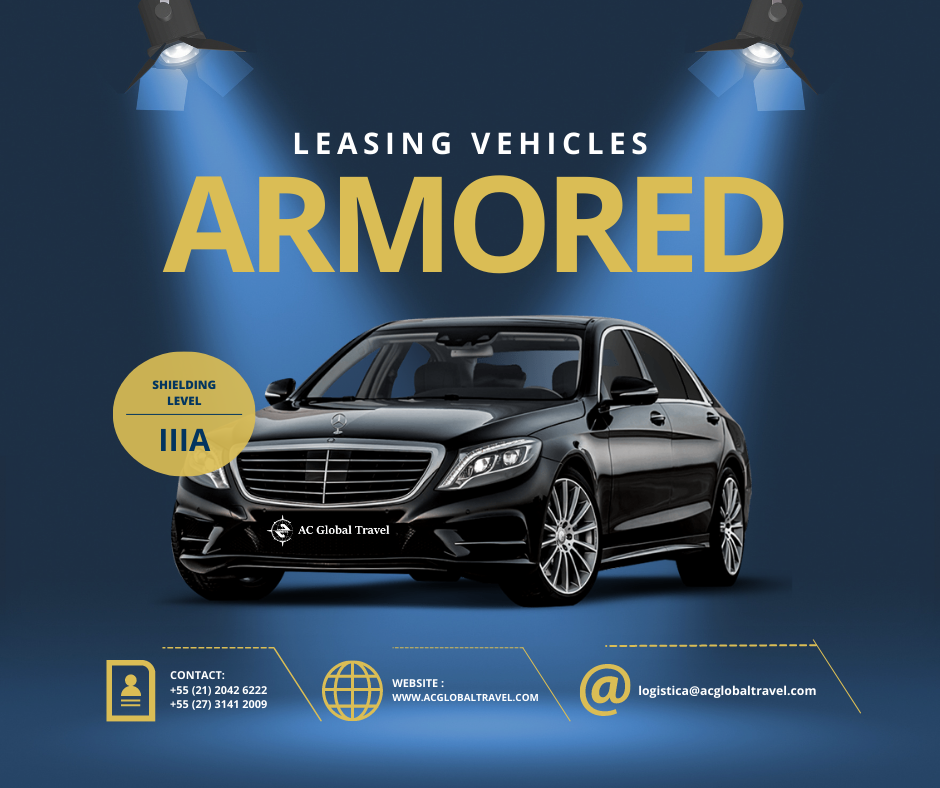 Leasing of Armored Vehicles
Traffic violence generates fear and insecurity for drivers and passengers, and today there is a demand for daily transfers to be carried out using an armored vehicle.
AC Global Travel provides as a service the rental of armored vehicles in the main capitals of Brazil to guarantee the safety and greater protection of its passengers.
About vehicle armor:
The armor of vehicles consists of a structural protection that aims to protect the occupants against shots and explosions against the vehicle. Armored vehicles are vehicles that use extra steel reinforced structural protection.
The armored vehicles we offer our clients have level IIIA armor and the drivers who operate these vehicles are highly qualified to carry out its transfers.
AC Global Travel leases armored vehicles in the main capitals of Brazil, such as: Rio de Janeiro, São Paulo, Brasília, Belo Horizonte and much more.
Talk to our experts and schedule your armored vehicle now!
Tel: +55 (21) 2042 6222 / (27) 3141 2009
Request quote: [email protected]
Website: www.acglobaltravel.com