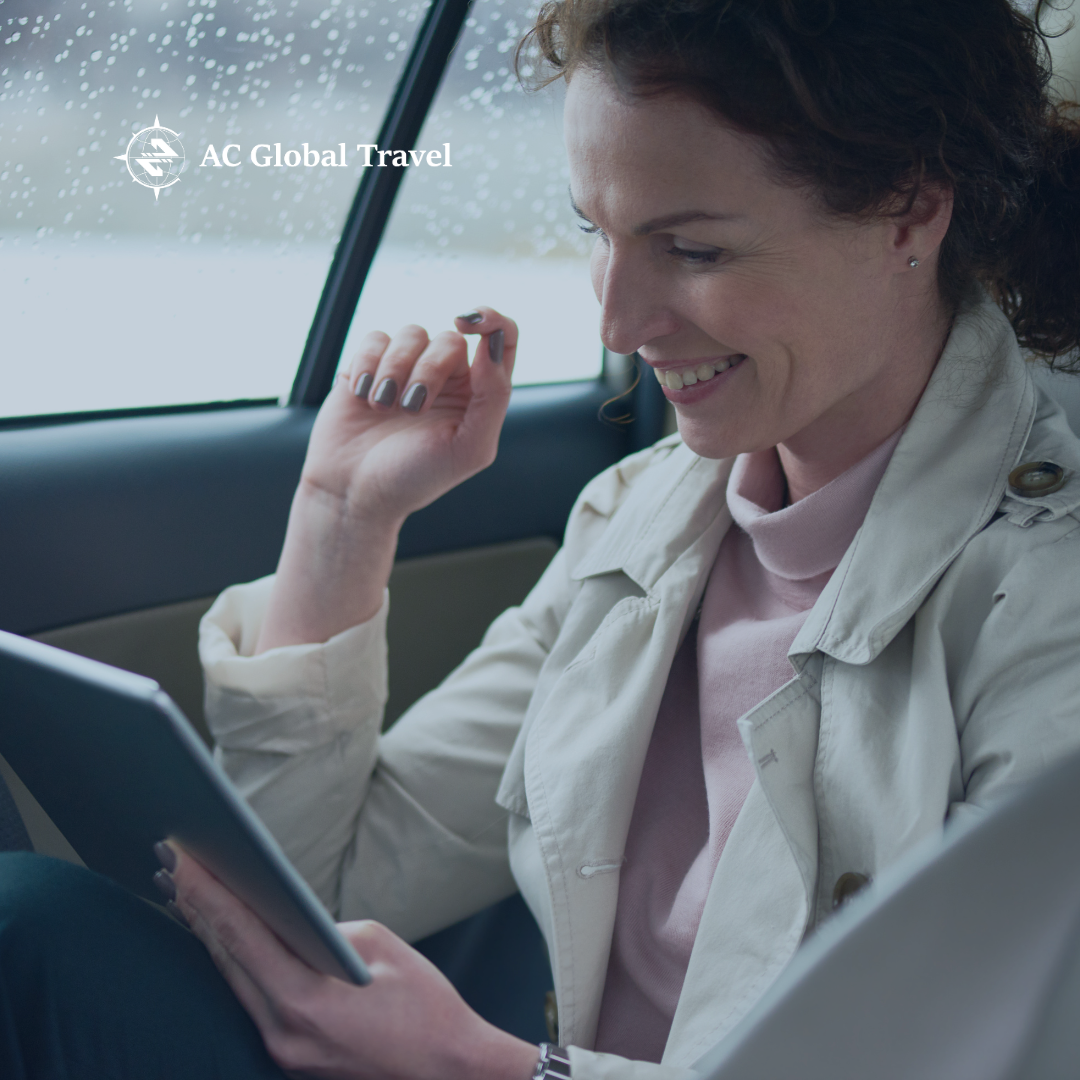 WHAT IS AN EXECUTIVE TRANSPORT SERVICE?
AC Global Travel provides executive transport service in the main capitals of Brazil such as São Paulo, Rio de Janeiro, Brasília, Curitiba and so on. This service aims to ensure safety first during your transfers or intercity and interstate trips, as our drivers are highly qualified and have a course in defensive driving.
Secondly, this service is extremely important for those who need to move frequently throughout the week. AC Global Travel provides its clients with punctuality in all executive transport services performed daily. Thus, our clients arrive at their meetings, events, airports, etc., within the contracted time and without delay.
This service provides the convenience of having a reliable company that will always be ready to meet your requirements.
WHAT ARE THE ADVANTAGES OF HIRING THE EXECUTIVE TRANSPORT SERVICE?
In addition to the safety and punctuality mentioned above, when hiring the executive transport service with AC Global Travel, your company reduces the costs of hiring drivers and acquiring vehicles. We know that fleet management is a high cost and that is why we are here to better serve our clients.
If you hire the services of taxi drivers or other apps, the values shown are not always the same, as these platforms charge transport according to the times they operate. While hiring executive transport with AC Global Travel, prices are fixed so your company can manage more expenses.
REASONS FOR CONTRACTING THE EXECUTIVE TRANSPORTATION SERVICE.
As mentioned above, the pillars to consider are:
The seriousness of the company and how long they have been operating in this market. In this case, AC Global Travel has been operating in the executive transport market nationwide since 2012.
Security: count on a qualified team and drivers to carry out your transfers safely.
Comfort: leave the driving to us and relax during your transfers. Our fleet is complete with sedans and executive vans, armored vehicles, SUV's and so on.
Excellence: AC Global Travel values each service provided and we are specialists in the field of executive transport in Brazil and abroad.
WHY AC GLOBAL TRAVEL?
We are a company that has been in the market since 2012, operating throughout Brazil and in more than 1500 cities abroad. We operate in the executive transport market, corporate mobility, land logistics for events, armored vehicle rental, international service and we perform all these services with excellence.
We are available 24/7 and all services are monitored in real time.
Book now your transfers or trips with AC Global Travel through the numbers: (21) 2042 6222 and (27) 3141 2009, by e-mail: [email protected] or through our website: www.acglobaltravel.com